As the saying goes, the kitchen is the heart of the home. Whether you spend your days and nights cooking for the family or just want to create a functional space where you can host a nice meal for your loved ones, kitchen renovations and bespoke kitchen carpentry will transform your space and help you achieve a warm and inviting ambience everyone can enjoy!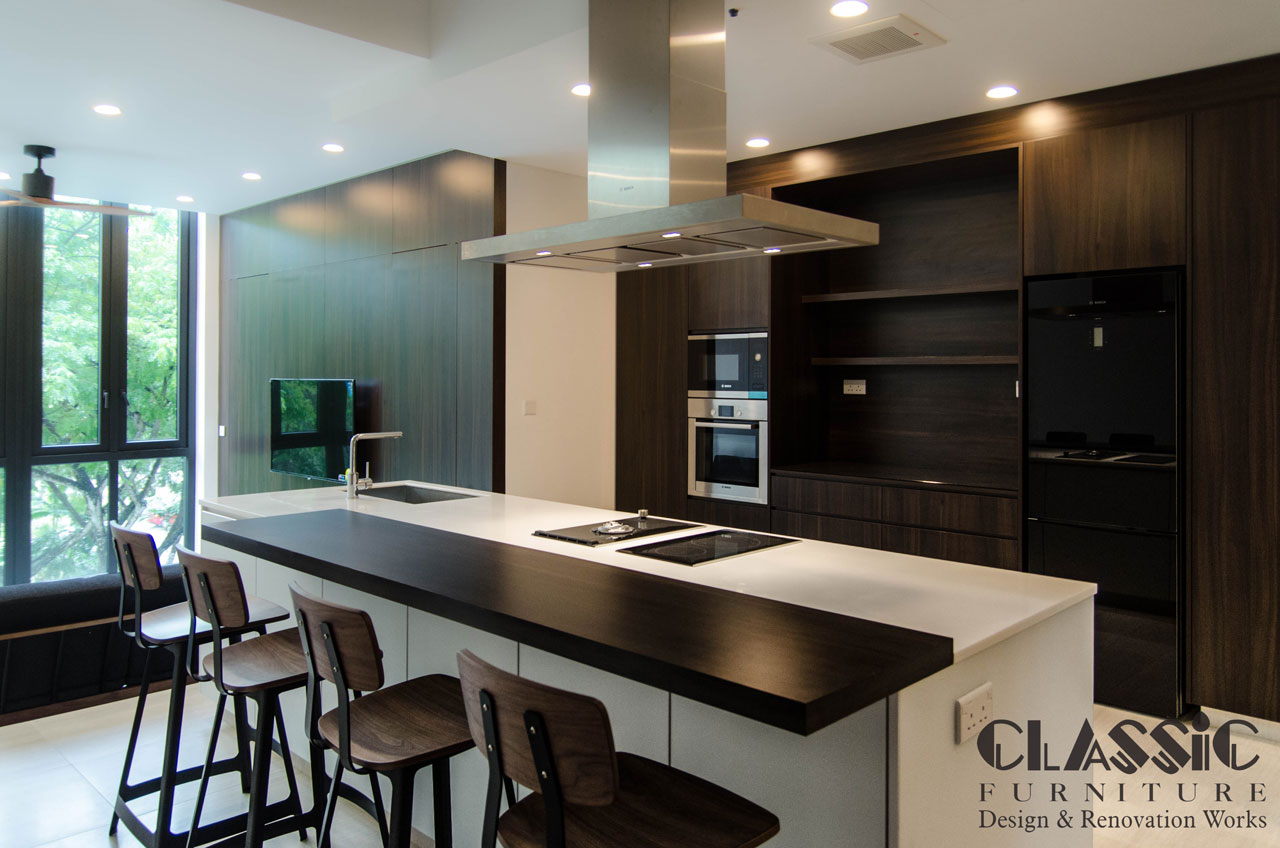 A kitchen style that's become increasingly popular–especially with all the BTOs that have been hitting the market–is the open kitchen. This interior design concept has been gaining popularity amongst Singaporean homeowners for its aesthetic and functional versatility.
Whether you're looking to renovate your kitchen in an HDB apartment, or in landed properties, open kitchens help to accentuate and maximise the look and feel of your space. Major fixtures in these kitchens are islands and multi-function countertops that feature work-friendly surfaces that can also be used as functional dining spaces.
If you prefer a little more privacy or want to keep your cooking activities away from the rest of your living spaces, there are also many innovative ways we help our clients with kitchen renovations in Singapore whether it is partially or fully closed off–it's all up to you!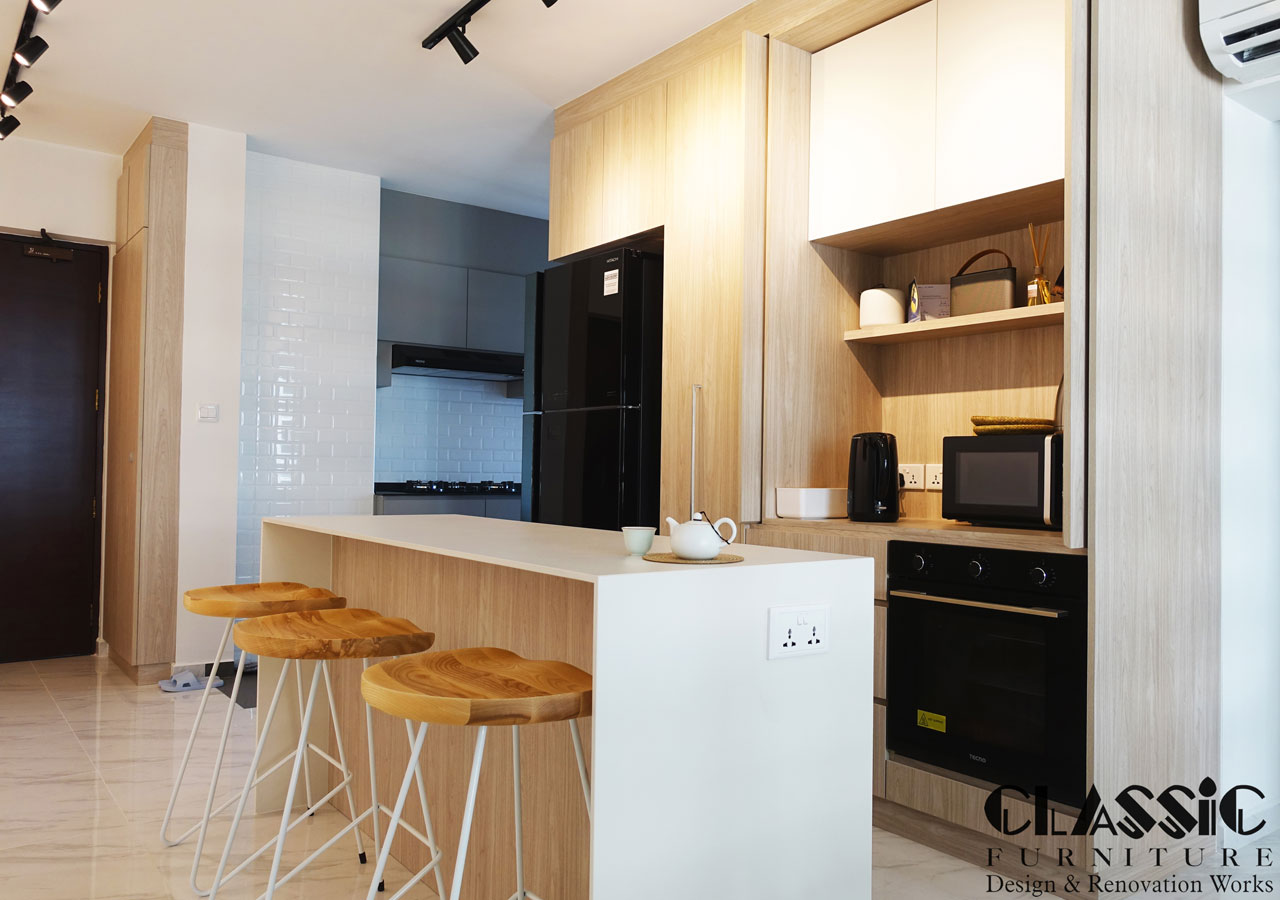 Our team of experienced carpenters and interior designers may also visit the sites with you, and work closely with you to design the perfect layout for your home and kitchen. Our team has years of experience in designing and building kitchens that stand the test of time. After all, once you invest your time and effort into creating a beautiful home, we want you to enjoy it for years to come!
And of course, we never miss out on even the finest details when it comes to building the home of your dreams. With our kitchen carpentry services, you can select the exact materials, laminates and opening mechanisms to bring together your ideal kitchen's interior. Be it colour schemes, textural preferences, sizing and shapes, our kitchen carpentry services allows our clients to create a kitchen that is customised to their unique lifestyle needs and preferences.
To get started on your kitchen renovations, or to find out how to get customised kitchen carpentry outfitted for your space, contact us today!