Carpentry services have always been at the core of our business, and we still apply the same care and consideration to each of our carpentry projects today. From material selection to the size and finish of each piece, we work with you to create the perfect furnishings for your home!
Our team of experienced carpenters and interior designers may also visit the sites with you, and work closely with you to design the perfect layout for your home and kitchen. Our team has years of experience in designing and building kitchens that stand the test of time. After all, once you invest your time and effort into creating a beautiful home, we want you to enjoy it for years to come! And of course, we never miss out on even the finest details when it comes to building the home of your dreams. With our kitchen carpentry services, you can select the exact materials, laminates and opening mechanisms to bring together your ideal kitchen's interior. Be it colour schemes, textural preferences, sizing and shapes, our kitchen carpentry services allows our clients to create a kitchen that is customised to their unique lifestyle needs and preferences. To get started on your kitchen renovations, or to find out how to get customised kitchen carpentry outfitted for your space, contact us today!
Kitchen Renovation
As the saying goes, the kitchen is the heart of the home. Whether you spend your days and nights cooking for the family or just want to create a functional space where you can host a nice meal for your loved ones, kitchen renovations and bespoke kitchen carpentry will transform your space and help you achieve a warm and inviting ambience everyone can enjoy! A kitchen style that's become increasingly popular–especially with all the BTOs that have been hitting the market–is the open kitchen. This interior design concept has been gaining popularity amongst Singaporean homeowners for its aesthetic and functional versatility. Whether you're looking to renovate your kitchen in an HDB apartment, or in landed properties, open kitchens help to accentuate and maximise the look and feel of your space. Major fixtures in these kitchens are islands and multi-function countertops that feature work-friendly surfaces that can also be used as functional dining spaces. If you prefer a little more privacy or want to keep your cooking activities away from the rest of your living spaces, there are also many innovative ways we help our clients with kitchen renovations in Singapore whether it is partially or fully closed off–it's all up to you!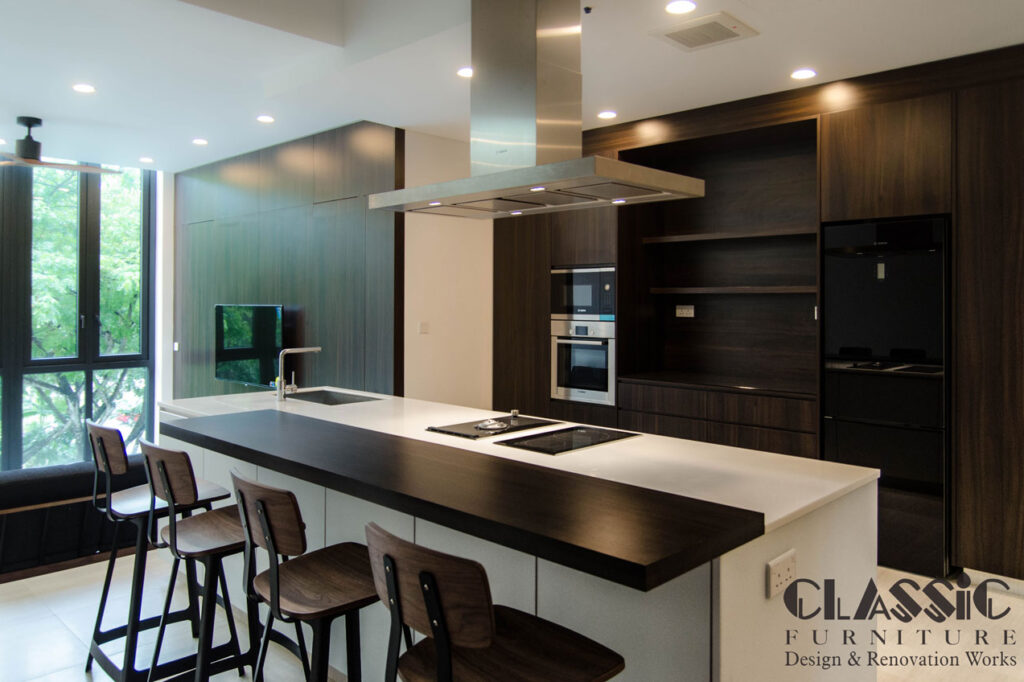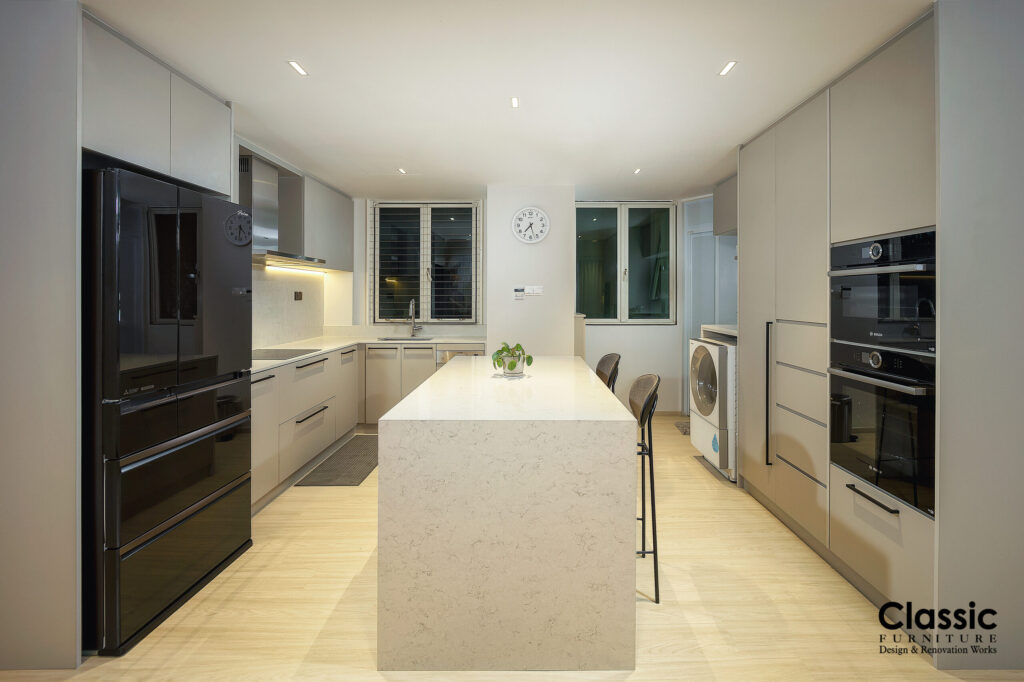 FURNITURE
At Classic Furniture, we help you turn a house, into a home with customised furniture. That's because we understand that everyone has different personal taste, lifestyles, and preferences when it comes to designing their dream homes. It doesn't matter if you're starting a family in a new home or looking to revamp the one you've settled into for a while now, custom made furniture is all about fitting your needs and ever-evolving lifestyle, whatever it may be at this stage in your life! Besides comfort, convenience and functionality, custom made furniture has become a staple in many Singaporean homes because it helps homeowners achieve a truly unique interior design with standout pieces you can't just find off a catalogue. This will help you create a piece that is both statement-making, and that blends seamlessly into your home! Bespoke furniture will transform your home into a unique showroom that fits your personality and style. With customised furniture, you can experiment with shapes, materials, colours and even textures–the conceptualising is all in your hands. For many smaller homes in Singapore such as HDBs and condominiums, customised wardrobes are a stylish space-saving solution that lets you make the most of the floor to ceiling space in your home! Not only does it let you build closets higher, but you can also create hidden storage spaces and even build in features such as mirrors, or vanity spaces!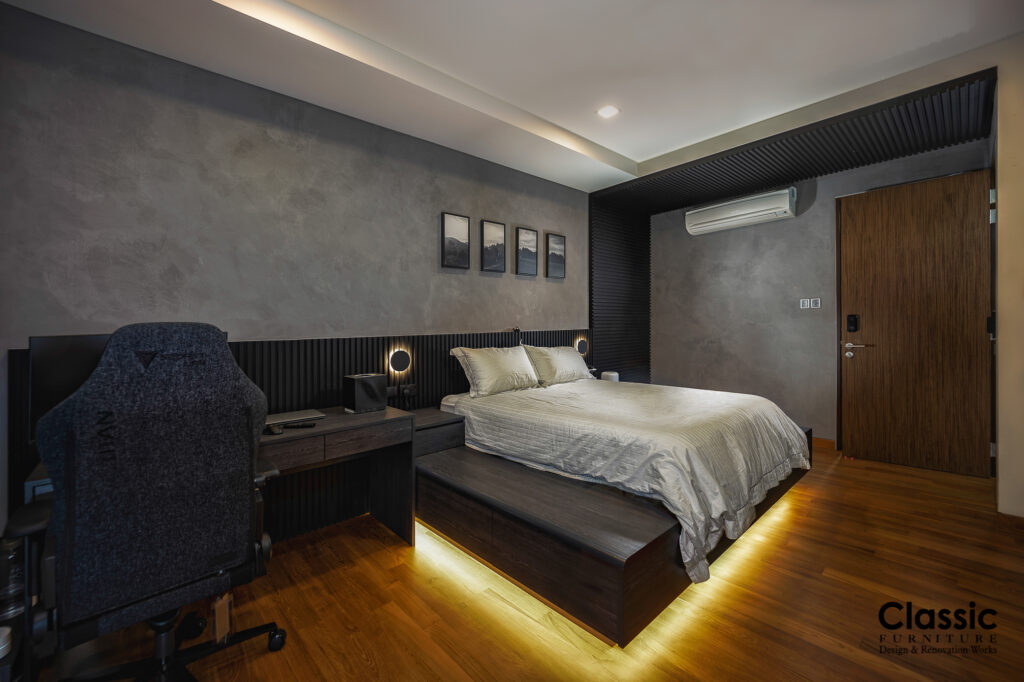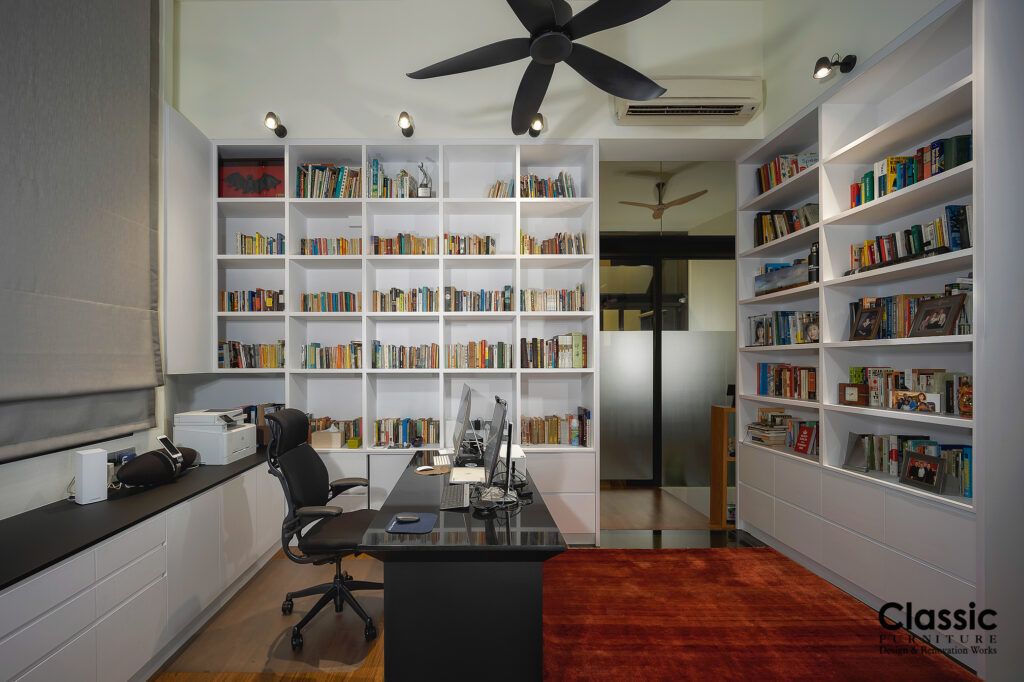 x
With all these benefits, some may point out that customised furniture such as wardrobes, desks, cabinets and bed frames can be expensive. But given the high quality, you get from designing and building a custom piece of furniture, it's more of an investment than your run of the mill storage you find at your general furniture stores in Singapore. On top of that customising furniture like your wardrobe means you get to work closely with a carpenter to choose the quality of your materials, and how it will come together in both form and function. This means you're less likely to get a piece that may warp, chip or break over time. So to get a home that fits all your lifestyle needs and aesthetic goals, you can contact our team today!